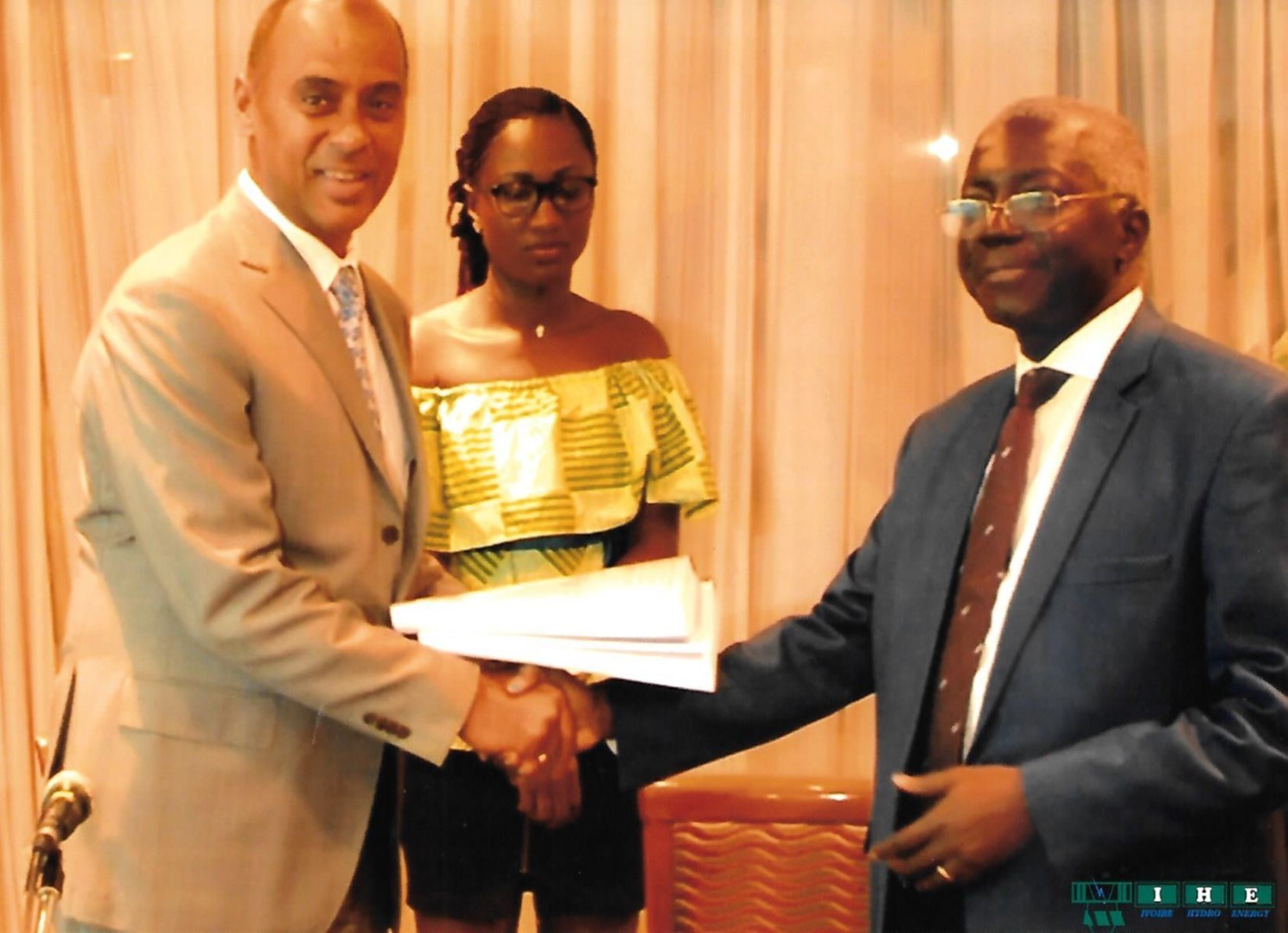 Posted on 
The State of Cote d'Ivoire and Ivoire Hydro Energy SA (IHE) have signed on August 10 2018 the first amendment to the Concession Agreement in connection with the hydro power plant on the Bandama river near the villages of Singrobo and Ahouaty. This amendment paves the way to financial close and start of construction which is expected within the 4th quarter of 2018. The project will have two Kaplan turbines for a total installed capacity of 44 MW and will include a 4km transmission line and a substation to evacuate an annual production of 217 GWh.
The project is structured as 35-year Build, Own, Operate and Transfer (BOOT) concession with an affordable tariff that gradually reduces the country's average cost of production over time. The project contributes to the Government's objective of reaching the 42% target for renewable energy by 2030.
Originated in 2012 by Mr Ekolan Alain Etty, IHE's President and CEO, the project has constantly given priority to local management, capacity building and knowledge transfer. The project's concept was turned into reality, when Mr. Etty was joined by Themis in 2013 and Africa Finance Corporation (AFC) in 2015 who have both provided early stage development capital, skills and know-how to bring this project to financial close. Themis, AFC and IHE Holding, a vehicle created in 2015 by Mr Etty to holds shares of original sponsors, will invest equity required by the project to complete construction and start operations.